At this moment I was already fond of the Romanians and their welcoming openness. Of course, this was also influencing my future time in Romania. I believe that if you are travelling you have to bring a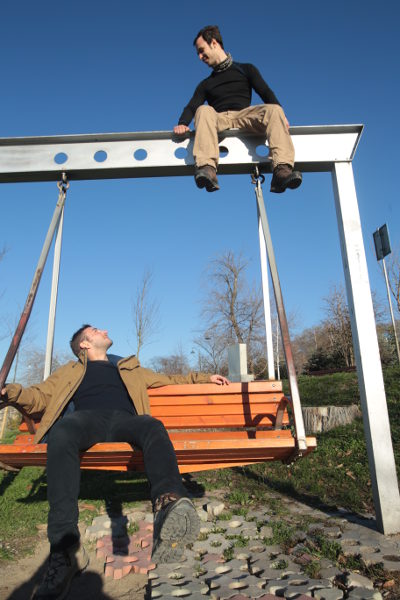 certain love for the country with you and the willingness to find the special side of the people. This way you will see the most and make the best experiences.
---
We were standing at the petrol station at the edge of Bukarest. Here we were trying to get a lift to Constanta, the city located at the Black Sea. After a cheerless time of waiting we met Cristian who was instantly excited to give us a lift. This was again a moment where I thought hitchhiking is a great thing. He was keen to give us a lift and we all enjoyed the company. He was a young engineer who just came back from Iraq where he had been working for 2 years. He wasn't going to Constanta but to a city called Calarasi. So he offered to bring us to the motorway in direction of Constanta the next morning.
When we arrived in Calarasi we started looking for a place to put up our tent. Suddenly Cristian said: "I will pay you a hotel room." We replied that we couldn't accept such a generous offer. After a short pause he asked back in a honest way: "Why you can't? … It is my pleasure to do that. So let me do that!" Then I understood that really meant it. I was impressed by his generousity towards two strange guys he had just picked up on a petrol station two hours ago. He stopped at a hotel and went to the reception. Back agin the room was already paid and they just needed our details.  After we filled out the papers he asked if we felt like going for a drink. Of course we were in for that.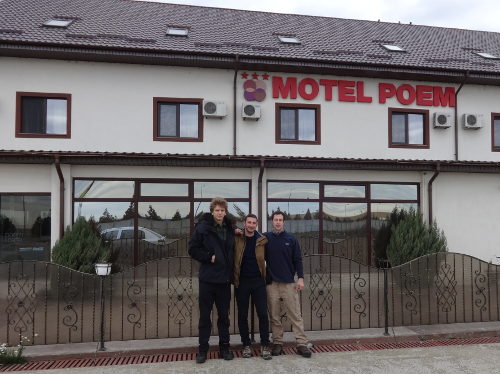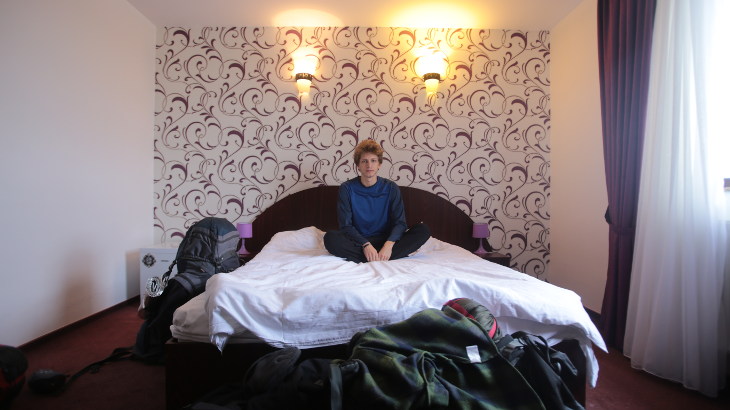 When we saw this by our standards super luxery room I just thought that you never know what happens next. Half an hour later Cristian came by taxi to our hotel to pick us up: "Hi guys, I also wanted to drink a beer so I came by taxi!" In the bar we ordered some beer and talked about our travel plans as well as about his time in Iraq and his future plans. Listening to his future plans I had the feeling that he was looking for some adventures as well.
Yet despite the feeling for adventures away from home I had the impression that he sincerely loved his country. "I really think it is the perfect country", he said frankly but without turning a blind to reality: "I know there are some problems in Romania. Especially the financial part is a problem." Then he added: "But the people really know how to enjoy life…" I had to think back to the time and people I met and I could only agree to this.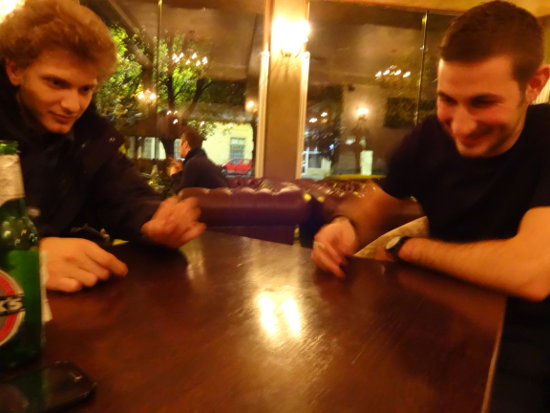 Somewhen we started to play this game, where you have to flick a coin trying to keep it turning. We played this game with full devotion and without caring what other people might think. It can be so easy to have a  fun time! Reminded about the fact that he had to get up tomorrow at 6 in the morning he just replied: "Yes, it will be fine!" At around 2am we left the bar and when Cristian got out of the taxi he said: "The taxi will bring you to your hotel, it is already paid. Just call me tomorrow whenever you wake up and I will pick you up!"
After we had a very good slep and some breakfast Cristian came to bring us to the ferry place that we were talking about. With this ferry you could cross the Danube where there is a Romanian part and a Bulgarian part at the other side of the river.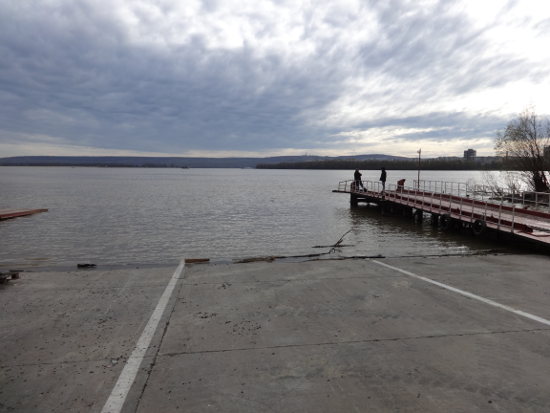 Waiting there at the river bank for to ferry to arrive Cristian said: "I have actually never been over there at the Bulgarian side. I think I will join you…" When we asked if he wouldn't need to go back to work he replied with a big smile: "Ah actually it is holidays and officially I am not even working, so it will be fine!"
It was great meeting and experiencing such a cool hospitality. Of course he is  welcome to Poland  and Germany as well!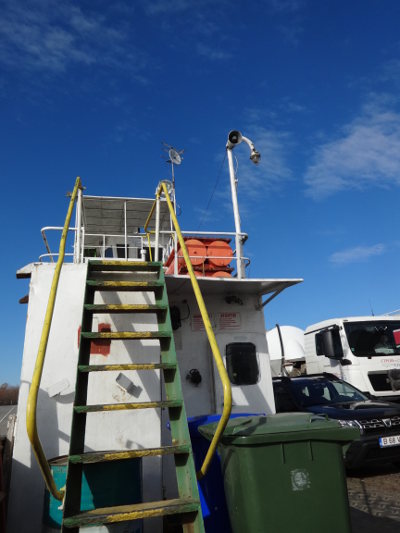 Hitchhiking boat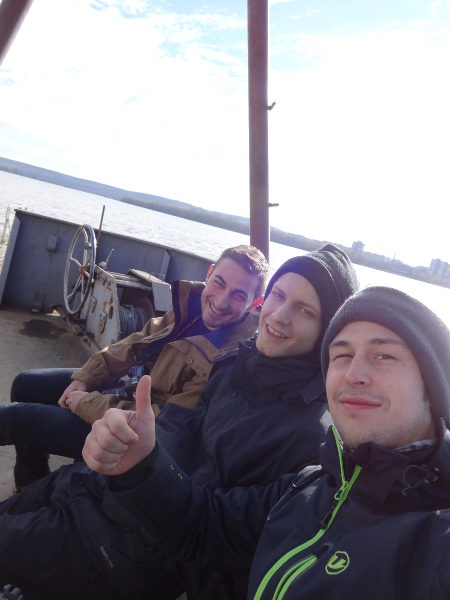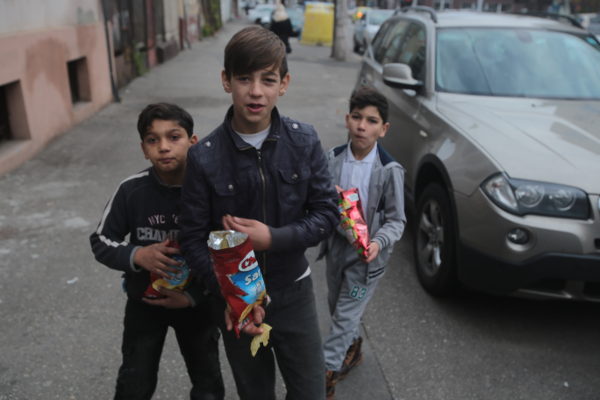 Children on the Bulgarian side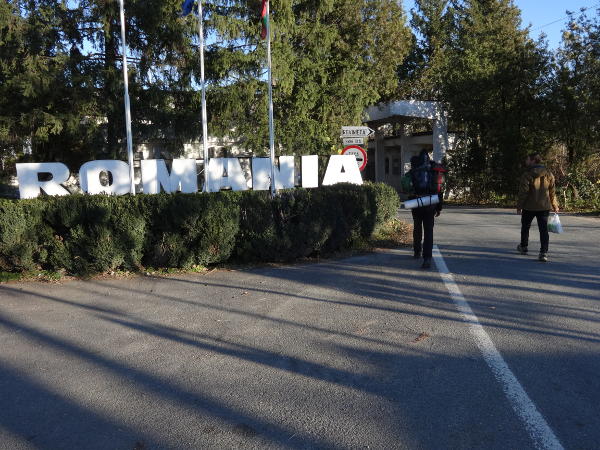 Am Nachmittag ging es dann wieder zurück nach Rumänien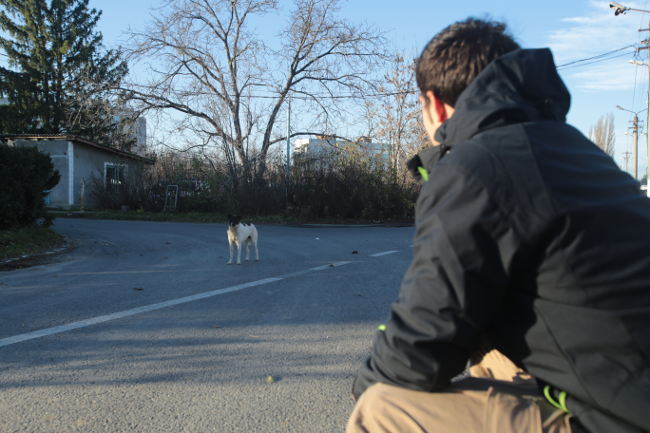 After Cristian claimed that the Danube delta was the most beautiful piece of nature in Europe we spontaneously decided to hitchhike there and spent three days of hiking there.
---
Hiking in the Danube delta
Appearantly the Danube delta is the third largest biosphere reserve in respect of viarity of species in the world – just after the Galapogos and the Great Barrier Reef. There are many swampy and easily flooded stripes of original flora and fauna that can only be found around this delta.