After we found just some hours of sleep in the petrol station, we packed our bags and at daybreak we walked out into the winter. It was snowing and we were actually happy about it. We walked out of the city again, passing the piece of forest where we were escaped from the dogs in the night. Just until we reached the motorway access. That was where we planned to hitchhike to Bukarest. It was cold and heavily snowing but I felt like hitchhiking in the winter time!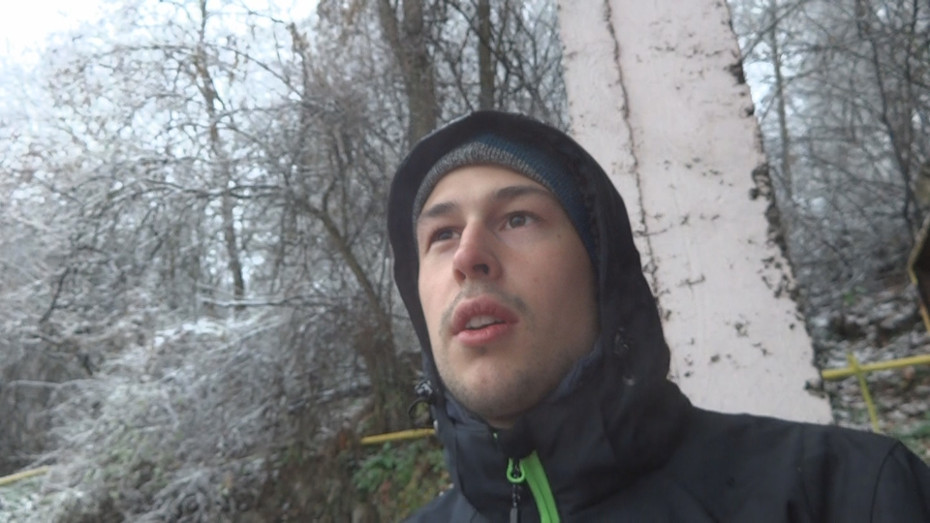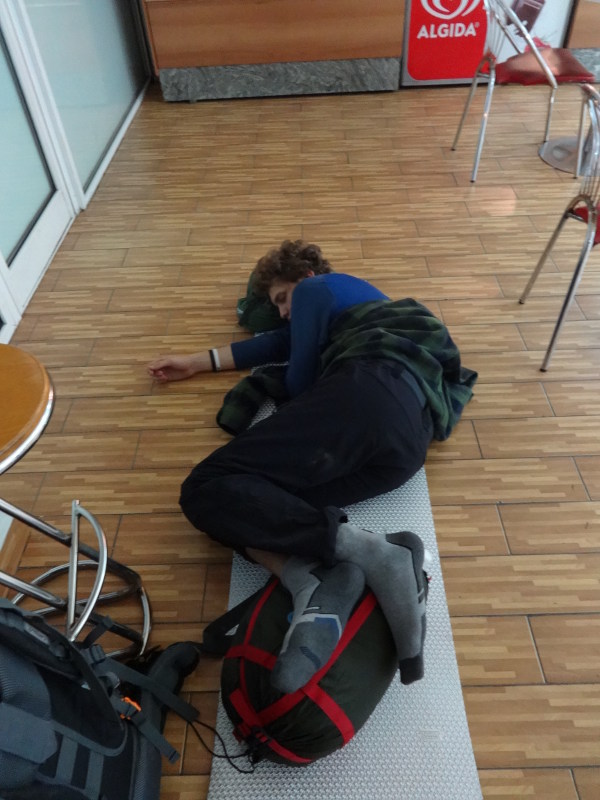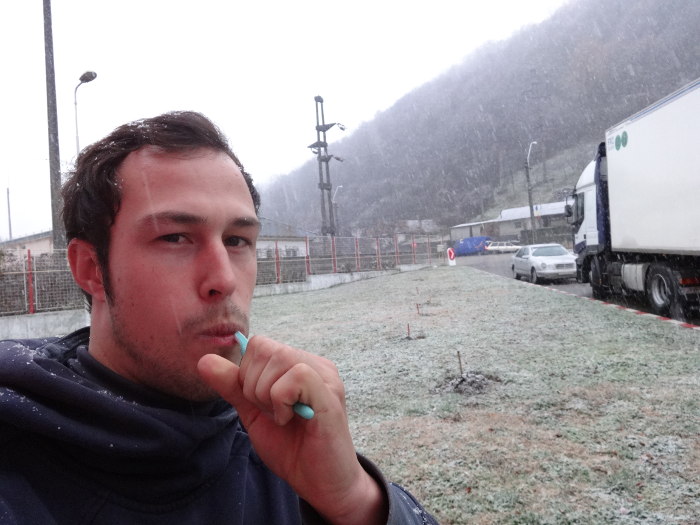 We started hitchhiking there there at the motorway access and the wind blew through our close-drawn hoods. Soon we started to become wet and also began to freeze. The problem was that there was no good hitchhike spots to go to Bukarest. We tried several different spots and finally arrived to a bus stop where a taxi driver drove us for free since he thought it would be a better place for us. After more than two hours of freezing and being with wet cloths I just decided to put out my sleeping bag, get ride of my wet cloths and lay into the sleeping bag for a while to warm up. Some minutes later an old Romanian woman came to the bus stop. She was watching us and said something on Romanian. We did not understand of course but she seemed to be amused about it. In any case, I felt warmer and better afterwards!
There were only very few cars stopping and none of them were going far from here. Anyway, after around 4 hours a Romanian guy stopped. He wasn't speaking any English, but he actually was about to go to Bukarest! We asked him, if he wants any money for the ride since it is very common in Romania. Thereupon he said: "un million!" We had to laugh but we noticed that he was serious. So when we showed him our empty pockets he just turned away shaking his head and being disappointed. I supposed he was hoping for the jackpot of his life.
Some minutes later we decided to change our spot again. There was a huge roundabout just before the motorway to Bukarest, good spot for direction just hard to stop for the cars there. Anyway we thought we should try. Surpisingly as soon as we arrived there the very first car stopped. And who was it? Again the same guy hoping for the million jackpot! This time we decided not to talk about money again. He has stopped again after all. Tomek was sceptical: "Are you sure?!" "Yes, I'm sure", I responded and threw my backpack in the back of the car. "Okay, let's do it!", Tomek agreed.
The driver Dimitri, could not speak any english, so we spoke in Spanish, even though I don't speak Spanish. I just used the the few words I learnt mixed it with a bit of French and it was enough to conversate somehow. Dimitri was extremly tired. He said he hasn't slept for 3 days and was driving 4000km. For that reason I offered him to drive. Without any doubts he agreed and at the next opportunity we swapt seats. We were driving around five hours, through the Carpatian Mountain, what a great landscape! In the end Dimitri even refused to take any money.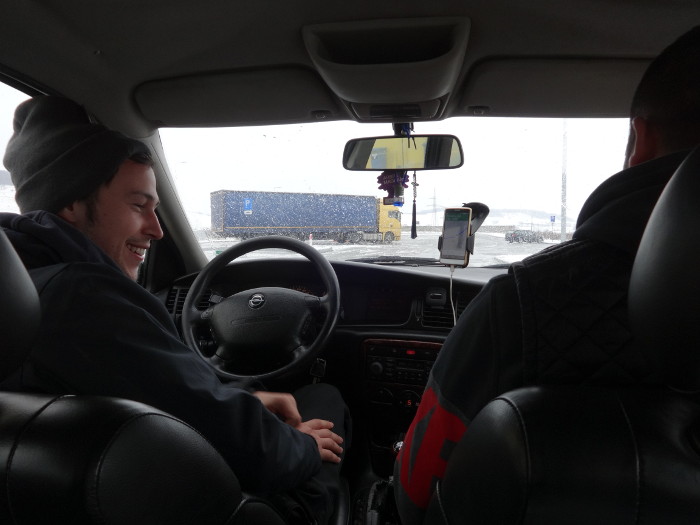 When we arrived in Bukarest it was alread 1am. We had to make our way to the city center of Bukarest and find a bus. There we found a McDonald's restaurant where we could charge our phones and get some wifi. After calling around 15 hostels, I arrived to one hostel, where a young voice on the phone told me in good English: "Yes we have free beds." Glad but tired we set off to the hostel and made it with our last energy left. At the hostel we were welcomed by the two young receptionist girls, Alexa and Denisa. We were so exhausted but they absolutely needed to explain us everything about Bukarest. "If you knew what a day we just had…" I thought and was very happy when I just could fell in the bed at around 2:30am.
The hostel was rather small and familiar but I instantely liked the atmosphere. It was like so many often a story for itself. In this one we fell desperately in love with the receptionists girls! Tomek with Alexa and me with Denisa. We had a lot to laugh about and learnt how Romanians like to enjoy life. Denisa actually was rather a sly fox with lots of energy, which I liked. On the one hand you could fool around with her and on the other hand, which was actually surprising me, you could talk for a long time with her as well.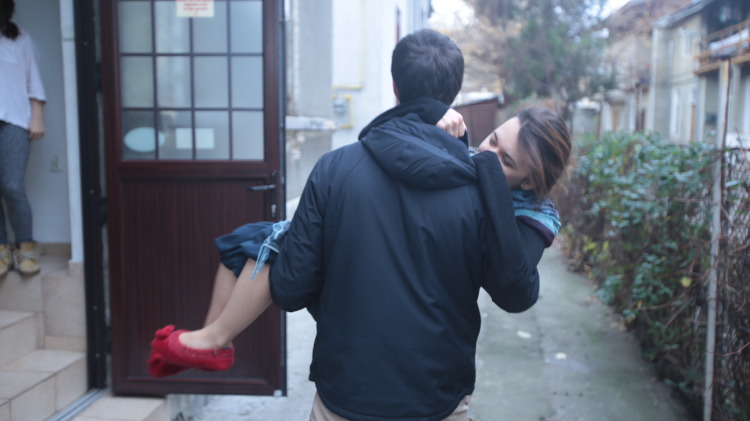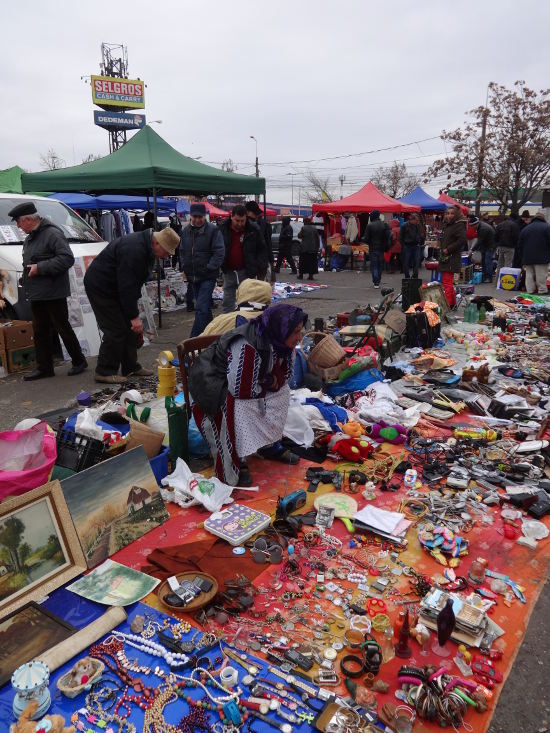 We stayed there for some days and I enjoyed the time a lot but we also had to move on in our travel. At the last day before the departure Denisa said goodbye to me. "This will be the goodbye.", she said. I was actually a bit surprised that she would not come back in tomorrow morning when we would leave. In the same time I could understand though since she would not work the next day and had a pretty long way to come, so I just responded: "Okay." She was distrustingly looking at me and then she said: "You don't believe that I am not coming back tomorrow morning right? But I will not." Then we said goodbye. While walking away she turned around again and said: "Write me." I was very tired and after I arranged some stuff I just wanted to cook some dinner before going to sleep. Just when I finished my dinner ready to just fall into bed, Alexa was storming in the kitchen and said: "Alexa was just calling me. There will be a concert tonight… she wants to see you!" Actually I was super tired and felt a bit sick, so for a minute I thought about refusing the invitation but of course decided to go anyway, just prepared some coffee. I was tired but I did not regret to go. It was an amazing concert, one of the best concerts I have experienced and it was really a magical night!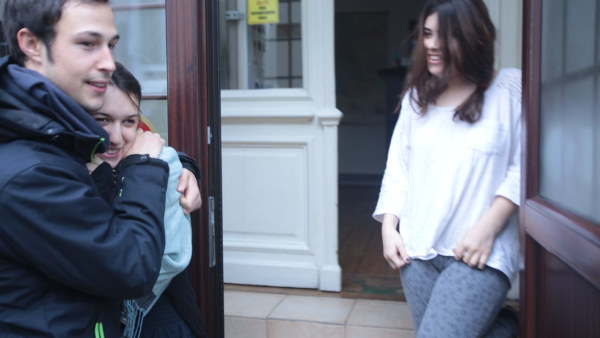 In the next morning Tomek and me kept the goodbye as fun and easy as possible and they promised to visit us in June in Poland and Germany with Alexa's car. For us now the journey had to go on. It was again a strange feeling to leave but of course I was also curious about what would happen next. Like this we walked down the street looking forward to the next adventure to come…